About the Authors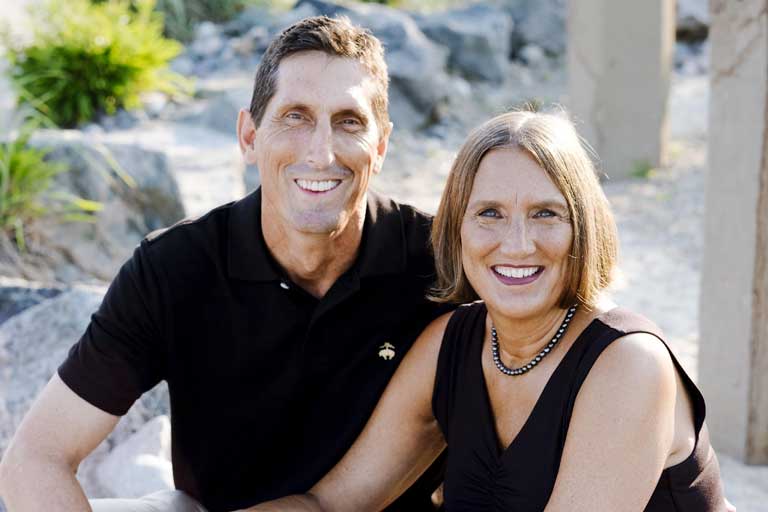 Pat and Tammy McLeod serve as Harvard Chaplains for Cru, an interdenominational Christian ministry. Tammy is also the Director of College Ministry at Park Street Church in Boston. She received her MA in Spiritual Formation from Gordon-Conwell Theological Seminary. Pat holds an MA in Theological Studies from the International School of Theology, and an MA in Science and Religion and a PhD in Practical Theology from Boston University. Pat and Tammy have been married for more than three decades and are parents to four grown children.
Tammy enjoys helping others develop a rhythm of life that makes space for God in the fast-paced, always connected world in which we live. Having deep, life-changing conversations with those in the Harvard community is one of her greatest joys, as is serving alongside these same folks in the township of Mamelodi in Pretoria, South Africa. Tammy enjoys rowing on the Charles River and is an accomplished singer.
Pat is passionate about his relationship with Jesus Christ. He loves introducing people to Jesus and helping them to become one of his disciples. He loves building communities that embody the transformational values, perspectives and practices of Jesus. Pat grew up in Wyoming and Montana and has a tremendous love for nature and a passion for sports.
Pat and Tammy find that strength for the soul is needed to endure personal suffering. Over a decade ago, their sixteen-year-old son, Zach, suffered a severe traumatic brain injury playing high school football. Instantly, he became severely disabled for life.
The McLeod's endured tremendous loss, but have also experienced God's nearness throughout their grief journey. They hope that you will grieve and lament as necessary as you read their book, Hit Hard, and that it will validate the complex emotions associated with ambiguous loss, help increase your resilience to the pain, suffering and losses in your life, and bring you hope.
Pat and Tammy have been quoted in newspaper articles on Sports and Religion in the Boston Globe, Boston Herald, the USA Today, the Bozeman Daily Chronicle, and Vice Sports as well as interviewed on CNN, the ABC evening news, and local NBC and CBS stations.
More about Pat McLeod | More about Tammy McLeod