Bio | Writing, Speaking & Singing | Cru Harvard Chaplain | Tammy's Music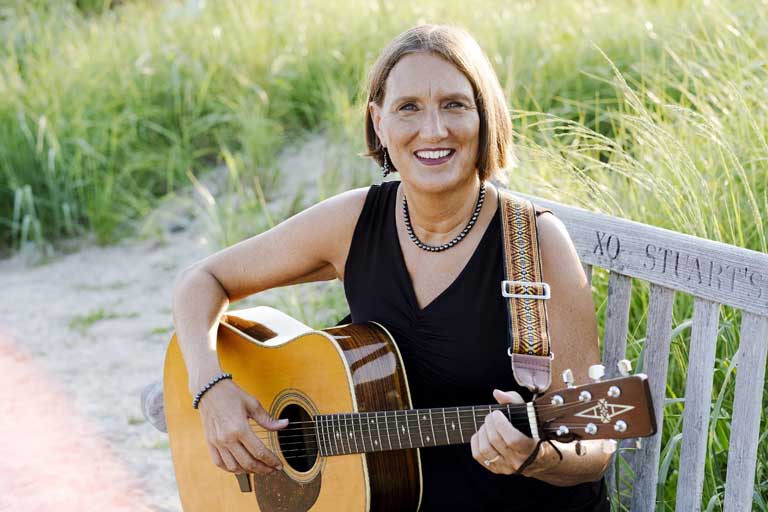 During college a friend asked me three provocative questions:
WHY ARE YOU HERE?
WHERE ARE YOU GOING?
WHAT REALLY MAKES YOU HAPPY?
These three questions led me to God who changed my life.
I am so grateful for the forgiveness, love, freedom, joy, and hope God extended to me, and for the past few decades I have enjoyed inviting those on college campuses and beyond to experience the same.
I enjoy helping others develop a rhythm of life that makes space for God in the fast-paced, always connected world in which we live.
Having deep, life-changing conversations with those in the Harvard community is one of my greatest joys as is serving alongside these same folks in the township of Mamelodi in Pretoria, South Africa.
To be able to sustain work among communities with overwhelming need, I find it important to engage in spiritual disciplines that strengthen the body and soul.
I learned that strength for the soul is also needed to endure personal suffering. About two decades ago, our sixteen-year-old son, Zach, suffered a severe traumatic brain injury playing high school football. Instantly, he became severely disabled for life.
Our family has experienced a lot of loss, and I grieved much, but I have also experienced God's nearness in suffering.
Here you can be authentic and transparent with whatever is going on in your life. Here you can grieve and lament. Here you will be validated for your ambiguous losses and will learn how to be resilient in them.
Welcome.
WRITING, SPEAKING, SINGING

Tammy speaks regularly on the issue of ambiguous loss in a variety of secular and religious contexts including: an NFL Community Huddle dedicated to helping families deal with brain injury, as a featured speaker at a plenary session of Cru's bi-annual staff conference, at Harvard's Memorial Church for their weekly Faith and Life Forum, keynote for the Brain Injury Association of Massachusetts, at the Brain Injury Association of Rhode Island, the Massachusetts Department of Developmental Services Professionals, and at gatherings of undergraduate college students. The audiences range from 20 to 4000.

She and Pat have been quoted in newspaper articles on Sports and Religion in the Boston Globe, Boston Herald, the USA Today, the Bozeman Daily Chronicle, and Vice Sports as well as interviewed on CNN, ABC evening news, local NBC and CBS stations, and radio stations across the country. In addition they do podcasts and write articles for many different media outlets.

Tammy routinely speaks or prays before hundreds of people at the historic Park Street Church in downtown Boston where she serves as the Director of College Ministry. She gave the opening prayer at Harvard Commencement—something she has done in a variety of settings over the years. She has spoken and sung multiple times at Harvard Memorial Church's Morning Prayers and has preached both at Park Street Church and Memorial Church.

She speaks in secular venues like athletic teams, clubs, and sororities. In these settings she teaches on leadership, burnout, high performance teams, emotional development, and talking, listening, and conflict resolution skills.

Tammy speaks to groups of people with disabilities, physical therapists in training who work with people with disabilities, and family members of those with disabilities. Most times the format is lecture and Q&A, but sometimes she is asked to do concerts.

With an M.A. in Spiritual Formation Tammy speaks on campuses and in churches on topics such as prayer, developing a rhythm of life that makes space to grow a relationship with God and others, dealing with grief, and spiritual leadership.

Retreats and conferences are other venues in which Tammy speaks. Topics include: leadership, interpersonal communication- talking, listening and conflict resolution, developing a rhythm of life that makes space to grow a relationship with God and other, caring for your soul in ambiguous loss, meeting God in suffering, dealing with grief, spiritual and emotional growth, and teaching series from Scripture.

Tammy and Pat are certified instructors for Interpersonal Communications Programs. They teach talking, listening and conflict resolution frameworks across the country and around the world in secular and religious contexts.

Tammy sang at a televised NFL Community Huddle, at a plenary session for 4000 at Cru's bi-annual staff conference, at Harvard's Memorial Church, in conjunction with her Harvard lectures, and at churches all over the country and world. Most times she sings solo, but sometimes she sings while she and Zach each play one hand of the guitar.

Other pastimes Tammy enjoys are sculling, waterskiing, mountain biking, playing basketball, singing, playing guitar, writing songs, going on dates with her husband, and hanging with her four adult children.

Tammy has blogged for Huffington Post's religion section and Cru's national women's website.

Crosswalk Article
3 Powerful Ways Churches can Offer Support through Ambiguous Loss
Cru Harvard Chaplain

Harvard Christian Impact and Athletes in Action exists to be a Christ-centered community that engages the entire campus with the Gospel of Jesus Christ both in word and in deed to see students lives transformed for a lifetime.

Christian Impact and AIA is composed of a community of students at Harvard who are journeying through these four years of college together. We believe that our spiritual life has a meaningful impact on the rest of our lives and we want to integrate our faith with everything we do. We believe that there is something profoundly significant about the historical person named Jesus, and together we hope to be a part of how he is renewing the world.

CI is a ministry of Cru at Harvard with staff who serve our local movement. Pat and Tammy McLeod are Harvard Chaplains for Cru. Pat's special areas of interest are Christ and culture, science and religion, and sports. Tammy's interests include spiritual formation, prayer, ambiguous loss, interpersonal communication/conflict resolution, grief and loss, and spiritual leadership. CI also enjoys a wonderful partnership with Memorial Church which provides us with a central meeting location for our weekly activity and other events.

For more information, click on a link below:
Tammy's Music

Music has been a very important part of my life since I was a young child.

In college I studied voice, and when I came to know Christ at age 20, I wrote many songs to Scriptures I read. I hope to include some of those later, but the first song I wanted to share is one that I wrote for my son, Zach, who became instantly severely disabled for life from a football injury at age 16.

The lyrics to this song are below, and my husband Pat arranged the slides. We used this multi-media presentation on the sixth anniversary of Zach's injury at a ceremony of ambiguous loss.

—A Time to Mourn, A Time to Dance: A Tribute to Zachary McLeod.
BEAUTY IN SUFFERING

Hugs and loves and kisses goodbye, see you later tonight
Smiles and nicknames, a look in the eye, moments that bring such delight
Hello, then silence, a fast, quiet drive, a prayer and peace is flowing
Lost and rushing we finally arrive, we say goodbye without knowing
Waiting, waiting, holding, holding
Chorus:
Beauty in suffering calls out to me
Beauty in suffering calls out to me
Though everything changes, nothing really changes,
Though everything changes, nothing really changes,
You are there
Seasons pass and some things are gone, but our love can't be broken
Held and carried, kept safe from the storm, by One who our love has spoken
We will wait and pray for you, our hearts are joined in a chorus
Holding fast to One who is true, holding to One who is for us
Praying, praying, hoping, hoping
Chorus
Bridge
Running and crying and praying for him, music that pierces my soul,
Sunlight that dances off waters I see, even the trees speak to me
Chorus
Copyright 2010, Tammy McLeod