Bio | Speaking | Writing | Cru Harvard Chaplain | Service Learning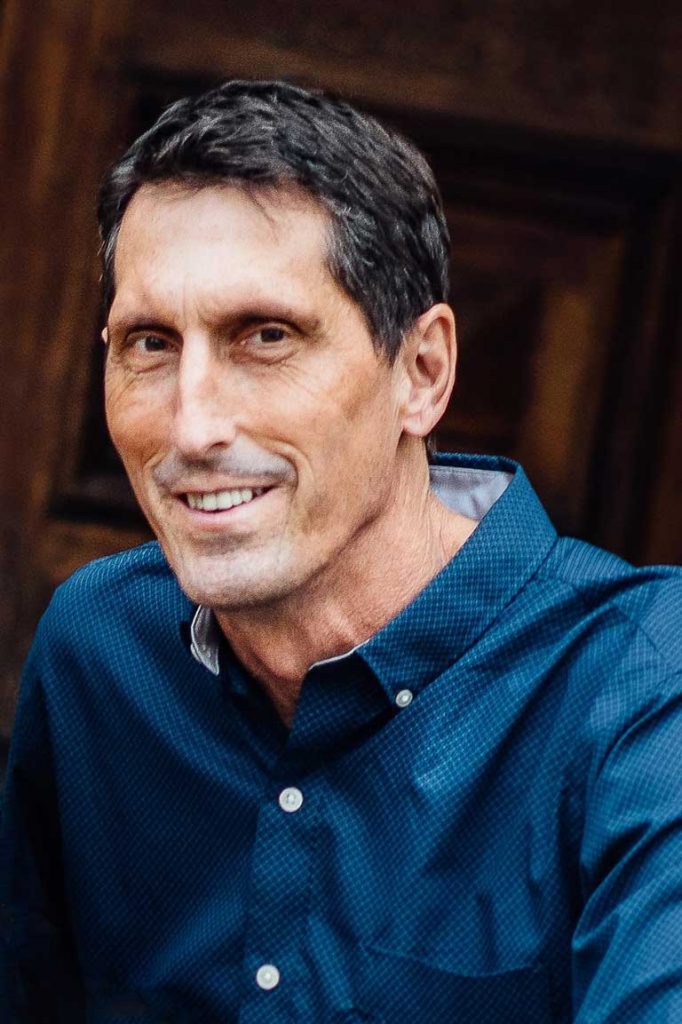 Pat McLeod currently serves as a chaplain at Harvard University for an interdenominational Christian organization called Cru.
Pat works very closely with his wife Tammy who is also a Harvard Chaplain and the Director of College Ministry at Park Street Church. They have four grown kids: Chelsea, Zachary, Nathaniel and Soren.
Pat grew up in Wyoming and Montana and has a tremendous love for nature and a passion for sport. "The only thing better than holding a fishing rod during a sunset on a mountain lake in Montana, is holding, hugging or kissing Tammy or one of our kids…unless I am sharing that moment on the lake with one of them and suddenly feel the tug of a fish on the end of my fishing line…pretty hard to beat that sensation."
For Pat, college was a critical time in his life. It was while in college that Pat became a Christian and began what is for him the most important relationship in life—a relationship with Jesus Christ.  
Pat loves sharing his faith in Jesus with others, especially college students. Helping people grow to become a disciple of Jesus and helping build communities that embody the transformational practices and perspectives of Jesus is incredibly challenging and life-giving to Pat.
Having grown up as the son of two coaches and having played college football, Pat continues to gravitate toward working with athletes on campus—especially football players.
Additionally, Pat is very interested in the dialogue between science and religion. This was the initial focus of his graduate studies at Boston University. Pat completed his PhD in practical theology and his dissertation consisted of a historical and theological analysis of evangelistic practice in a contemporary American context.
Pat is the co-founder of the Mamelodi Initiative—an organization focused on improving the lives of residents in a township in South Africa. In Pat's words, "There is something magical about Africa. The relational richness of life in Mamelodi is intoxicating—which is probably why I keep going back and taking as many students with me as I can. The academic tutoring and the spiritual mentorship that our students provide children in a community ravaged by the HIV/AIDS pandemic has changed the trajectory of hundreds of children's lives."
Speaking

Pat regularly speaks to a broad diversity of audiences and on a broad spectrum of topics.

He has spoken regularly in Christian and non-Christian contexts on Theodicy—the vindication of divine goodness and providence in view of the existence of evil. He has lectured on Theodicy in an undergraduate Philosophy of Religious course, at collegiate Christian conferences across the country, and most recently in response to papers delivered at Biologos Conferences in New York and Boston.

Pat has also addressed the topic of evil and suffering pastorally. He loves teaching the Bible (especially the book of Acts and Philippians) and has filled pulpits across the country, including the historic Park Street Church in Boston and the Memorial Church in Harvard Yard. He has also taught internationally in Japan, Russia, and South Africa. He is a popular speaker on University campuses and at Christian retreats and conferences, as well as featured speaker at banquets.

In his role as a Harvard Chaplain, Pat has spoken on campuses across the country. He has spoken at a variety of pre-game chapel services: from the high school level (football, volleyball), to the NFL (Green Bay Packers), but mostly at the collegiate level (football, basketball, baseball, and track).

He has been quoted in newspaper articles on Sports and Religion in the Boston Globe, Boston Herald, the USA Today, and Bozeman Daily Chronicle as well as interviewed on CNN, the ABC evening news, and local NBC and CBS stations.

He enjoys teaching on the relationship between Science and Religion and topics that have arisen at the intersection of these two fields (Biologos Conference, 2015). He created and taught an award winning course in Science and Religion and was interviewed on Montana public radio about the growing public and academic interest in this conversation.

With a PhD in Practical Theology from Boston University, Pat is particularly interested in critically reflecting on contemporary Christian practices by attending to the particular narratives that render various practices intelligible and critiquing the rival narratives that throw those practices into disarray. He has read papers on Practical Theology at The National Meeting of the Association of Practical Theology, and has served as a visiting lecturer in Practical Theology at Gordon-Conwell Seminary in Boston Massachusetts.

He speaks regularly on the questions people have about Christianity. He authored a self-published booklet entitled, Twelve Questions People Ask about the Christian Faith, that was reprinted dozens of times before being made available free and online. Pat and Tammy are also certified teachers of Interpersonal Communications Programs—a model for communication and conflict resolution—and have taught this communication framework across the country and around the world in secular and religious contexts.
 

Writing

Crosswalk Article
Blessed are Those who Mourn: Meeting God in the Midst of Suffering
 

Cru Harvard Chaplain

Harvard Christian Impact and Athletes in Action exists to be a Christ-centered community that engages the entire campus with the Gospel of Jesus Christ both in word and in deed to see students lives transformed for a lifetime.
CHRISTIAN IMPACT/ AIA is composed of a community of students at Harvard who are journeying through these four years of college together. We believe that our spiritual life has a meaningful impact on the rest of our lives and we want to integrate our faith with everything we do. We believe that there is something profoundly significant about the historical person named Jesus, and together we hope to be a part of how he is renewing the world.
CI is a ministry of Cru at Harvard with staff who serve our local movement. Pat and Tammy McLeod are Harvard Chaplains for Cru. Pat's special areas of interest are Christ and culture, science and religion, and sports.
For more information:
Service Learning: The Mamelodi Initiative
An MIT student who encouraged us to find a way to help with the AIDS pandemic in South Africa birthed our service in this great country.
After a few years of experimenting with different types of service in the townships, we met Edwin Smith, the Director of the Mamelodi Campus of the University of Pretoria. He urged us to focus our efforts on helping the high school learners of Mamelodi get into university since only a few students each year had this opportunity.
The Mamelodi Initiative has grown rapidly and now serves more than 1000 junior and senior high learners each year; many have been able to attend university.
American college students join us on these service-learning trips in January and mid-June through mid-July when the South African learners are on school break. One or two American college students are paired as co-teachers with one or two South African college students. This teaching team is assigned 10 learners; the subjects are English, math, study skills, and leadership skills. Pre-tests and post-tests show the progress of each learner. After lunch learners participate in enrichment activities like soccer, photography, dance, acting, and basketball.
In the evening, the America college students focus on spiritual formation in the Christian tradition. Spiritual formation is vital for service. Without reflection those who serve in areas that face some of the greatest challenges in the world will not be able to sustain their work. They will eventually burnout, but the work of contemplative activists will be sustained.
THE MAMELODI INITIATIVE REQUIRES ALL TYPE OF SUPPORT TO MAKE ITS PROGRAMMING POSSIBLE. IF YOU WOULD LIKE TO GET INVOLVED (VOLUNTEER, MAKE A DONATION, OFFER YOUR SKILLS / EXPERTISE), PLEASE EMAIL RICHARD KELLEY AT [email protected].