Progress Timeline
Zach's Progress Timeline is designed to provide a glimpse into his recovery process and provide photos and details of his journey.
For those who haven't seen him since his injury, he is currently very different than when you last saw him. Some of these images may be hard to view, but we hope that his timeline will give you insight into the reality of his recovery and condition. Currently, his mobility and communication abilities are extremely limited; he can't speak much, but he can move around–albeit not well or quickly. Regardless, Zach's gentle and loving personality is still evident, and we hope you can experience that through this collection of photos and stories.
August 2008
Zach returned from a mission trip to Africa. He was baptized at Park Street Church and shared his testimony, less than a month before his injury.
September 5, 2008
Zach collapsed on the field after a tackle during a scrimmage between his high school, BB&N, and Wayland High School. Zach suffered a left acute subdural hematoma—a large collection of blood between the brain and the skull cap. Even though the doctors confirmed that the injury occurred that night as a result of the sheering effect of a direct blow to the head, it was hard to detect exactly when that blow occurred by looking at the game film. After he made a tackle on the far side of the field Zach got up and for no apparent reason fell back as if he had tripped over nothing. Noticing this, the coach called him to the sideline and asked him if he was alright. Zach said, "I'm fine coach!" and then immediately collapsed. He was airlifted to the Boston Medical Center Trauma Unit where he arrived in a coma. Surgeons performed an emergency craniotomy to remove the blood clot. For the next four days they monitored his intracranial pressure, but it eventually became so great that the surgeons performed a craniectomy, which involved temporarily removing a portion of the skull cap on the left side of his head. They surgically placed the cap just below the skin in his abdomen. It was returned to his head a couple of months later.
September 7, 2008
Zach endured his 17th birthday while remaining in a medically-induced coma. Zach's father, Pat McLeod, wrote a letter explaining Zach's injury to his high school, BB&N:
Dear Friends at BB&N,
I'm writing you from Zach's bedroom. I came home last night from the hospital to find countless messages from the BB&N community that included a huge outpouring of love and concern. Thank you so much for the calls, meals, prayers and countless expressions of love. We also heard and can relate to the many expressions of confusion that have come particularly from classmates about how to respond.
As has often been the case in the past 36 hours, I can tell you that I personally am drawing guidance and inspiration for how I can respond from none other than Zach himself. So with God's help I will do my best to convey what I think Zach would want to say to all of you right now.
I think Zach would be embarrassed by the amount of attention that he is getting and probably say to you all, "Hey you guys, thanks so much for all your concern. You guys are so great. Don't worry. Everything is going to be fine."
Zach, as many of you know, wears his heart and his love and affection for people on his sleeve. He truly is the most selfless and loving person that I have ever known. In fact his last words to Tammy and me as he left home on the day of his injury were, "I love you guys," as he hugged us and left for school. Not exactly a typical 16 year old morning gesture.
Zach also wears his love for and faith in God on his sleeve. He has, as many of you know, a very deep and personal relationship with Jesus and I am confident that he would want you to know that this is for him and for our family our source of strength and hope during this crisis.
His faith is not a faith that everything will work out the way we want it, but it is a faith in a God who is acquainted with suffering, who carries us through it, who can bring good out of it and who will one day rescue us from it…forever.
This summer Zach served with 25 other students on a mission trip to South Africa. There, we were very close to a lot of suffering. Zach spent time every day holding, playing with, and just loving on AIDS orphans and mentally and physically disabled children. He was absolutely amazing and so were the children to whom he ministered. He brought life everywhere he went, but he also found that the children were the ones that were giving him life—that he was most alive when he was giving himself away to others in gestures of selfless love.
Today is Zach's 17th birthday. Seventeen years ago God gave us one of the greatest gifts of our life. We named him Zachary which means "the Lord remembers." And now, 17 years later we are ready to receive another gift. As Zach slowly regains consciousness, we hope that he will remember who he is and who we are, and that everything about him returns to the way God remembers him to be.
But even if he doesn't, we hope that the God who remembers will help us to remember the best of what is in him —his sacrificial love for others, his constant concern for those who were left out, his overwhelming generosity, his kindness, his humility, his love for sport, his dedication, courage, and his faith—so that we can gain some inspiration for what we need to be for each other right now.
Sincerely,
Pat McLeod
September 15, 2008
After nearly 2 weeks of a medically-induced coma, Zach became conscious and sang along to one of his favorite songs, Inside Out, by Tenth Avenue North, with his mother, Tammy.
October 10, 2008
Zach moved from Boston Medical Center Intensive Care Unit to Spaulding Rehabilitation Hospital.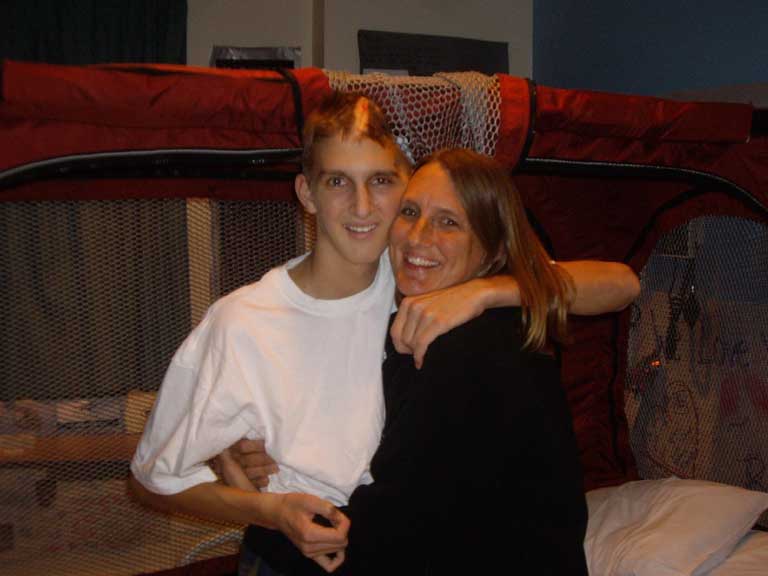 October 20, 2008
Zach's sister, Chelsea, then a freshman at Rhodes College (Memphis, TN), returned to Boston after a field hockey game in upstate New York to see Zach. Prior to this weekend, she had only been able to see Zach twice since his injury. Pat and Tammy drove to New York to watch the game and brought her back for the evening to surprise Zach.
November 1, 2008
Zach stood for the first time since his injury.
November 11, 2008
Zach felt punchy enough to show his dear friend, Kat, some of his typical facial expressions.
November 19, 2008
Zach played the guitar on his own for the first time since his injury.
December 3, 2008
Zach returns to Boston Medical Center ICU to replace the bone flap that was removed from his skull four days after injury. The bone flap was preserved in his abdomen for 3 months, and was placed back onto his skull the day after Thanksgiving. After spending Thanksgiving back in the ICU, he returns to Spaulding Rehabilitation Hospital.
December 12, 2008
Zach threw a football and took a few photos with his younger brothers, Nate and Soren.
December 25, 2008
Zach returned home for Christmas day, for the first time since his injury.
January 2008
Zach received many visits from friends from all over the world!
January 1, 2009
Zach began to relearn how to walk and took his first steps.
Later, he cruised down the hall with a cane.
A few weeks later, he walked around outside with some BB&N friends.
January 9, 2009
Zach caught on camera playing the piano with Kat.
March 3, 2009
Zach moved to the May Center, a neurorehabilitation center in Brockton, MA. There, he spent weekdays in school, where he completed physical therapy, attended various doctor appointments, and went to classes to help him recover his physical capabilities, motor skills, and communication abilities. On weekends, Zach returned to Cambridge to spend time with his family.
March 1, 2009
Friends from the McLeod's motherland, Montana, threw a fun and successful winter fundraiser in Zach's honor.
March 6-8, 2009
Zach spent his first weekend out of the hospital and at home, beginning with a Boston Celtics game, the BB&N musical (where his brother Nate performed), and a 3-on-3 basketball tournament in his honor at BB&N. He showed off his ISL Football Championship ring with Coach Papas, along with his new autographed Ray Allen Jersey.
March 16-20, 2009
Zach spent Spring Break in Florida with the rest of the McLeod family and the Lovett-Woodsums, dear family friends. Zach enjoyed an entire week of getting sun on his cheeks, golfing, fishing, and swimming with dolphins.
April 21, 2009
Zach's friends Pebble, Margaret, and Malisa walked the Boston Marathon in Zach's name.
Pebble said, "The marathon 'Walk For Zach' was GREAT. We walked from 7:30am-4:00pm for a combined total of 78.6 miles. We actually finished 30 minutes before we expected! It was especially rewarding when we walked past a group of BB&N high school students and a BB&N parent who knows Zach. A policeman also asked, 'Hey, is that the football guy? How's he doing?' It really was a 'Walk for Zach'."
May 25, 2009
Zach was appointed as a captain of the BB&N football team. The team celebrated and spent some time with him.
June 27-27, 2009
Zach headed to New Hampshire for the weekend with the Lovett-Woodsum family, where he practiced walking and golfing.
July 26, 2009
Zach met his favorite band, Tenth Avenue North, at Cru staff training in Fort Collins, CO. Zach sang along with lead singer, Mike Donehy, to his favorite song, By Your Side.
September 6, 2009
Shortly before his 18th birthday, Zach took a bit of a nose dive shortly before going body surfing at Good Harbor Beach in Gloucester, MA.
June 6, 2010
Zach donned the traditional yellow boutonniere and walked in the BB&N graduation shortly after receiving the Director's Cup at Closing Ceremonies and posing for the senior class photo.
Summer 2011
Zach enjoyed taking photos with his whole family.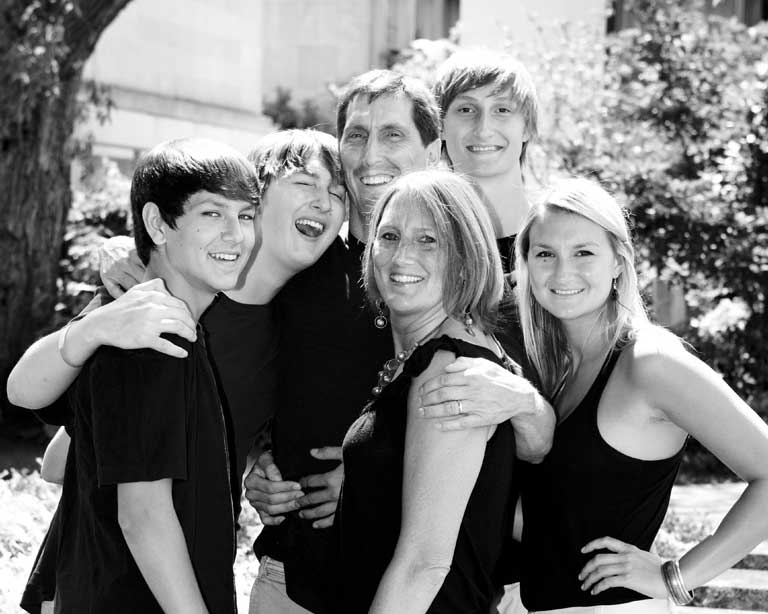 January 12, 2012
Zach is selected by Tim Tebow's Wish15 Foundation to meet Tim Tebow at the Patriots vs. Broncos NFL playoff game, a highlight of the past 4 years. The foundation arranged for the McLeods to watch the game from great seats in the end zone and meet Tebow before and after the game. The McLeod family stood on the field during warm-up and met Tebow shortly before kickoff.
Despite falling to the Patriots, Tebow endured the post-game press conference with great poise. During the press conference, Tebow said, "It still was a good day because before the game I got to spend time with Zach McLeod and make him smile. Overall when you get to do that it's still a positive day and a good day. Sometimes it's just hard to see but it depends what lens you're looking through. I choose to look through those lenses and I got to make a kid's day and any time you do that, it's more important than winning a game, so I'm proud of that." (Courtesy of the Bronco's Blog)

Shortly after the game, and despite a loss to the Patriots, Tebow and his family spent a half hour with Zach and the McLeod family, where they snapped a few photos and watched Tebow cordially congratulate Tom Brady on his win. Zach and Tebow prayed together, and Chelsea read Tebow a letter Zach had written for him:
"Hey there timothy broski. Whats up with you bruther bearski?Um hey yeah would you like to pray with me sometime?? No Pressure or anything like that. Stay strong there bruther bearski. From your bruther in christ, Zach McLeod."
September 4, 2012
Zach is offered a job at BB&N. Zach assisted in the training and equipment room at BB&N in the coming years.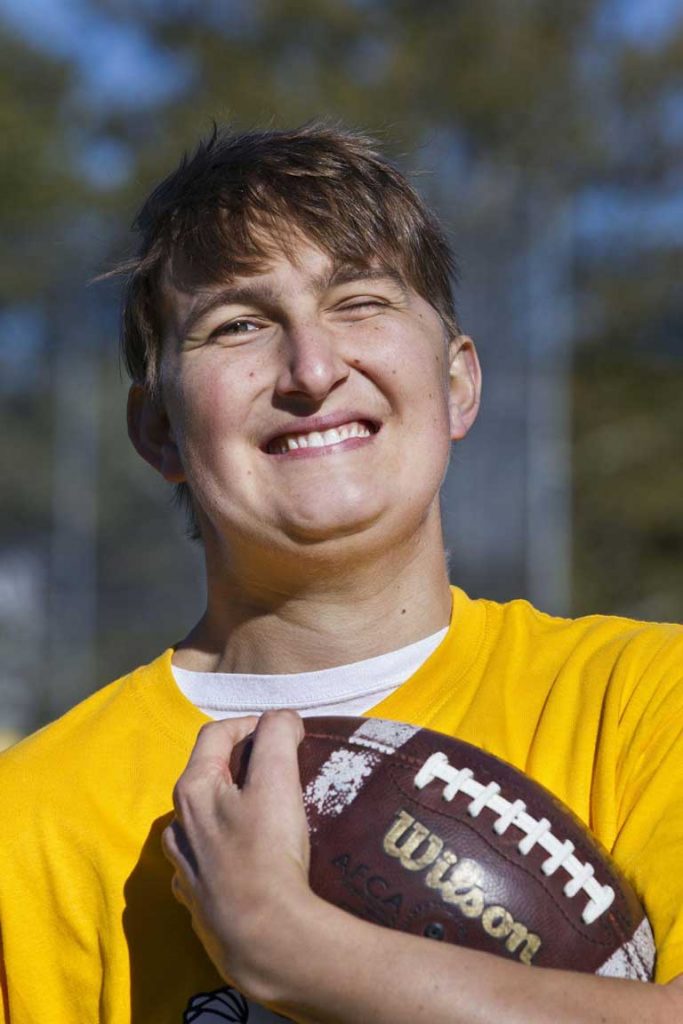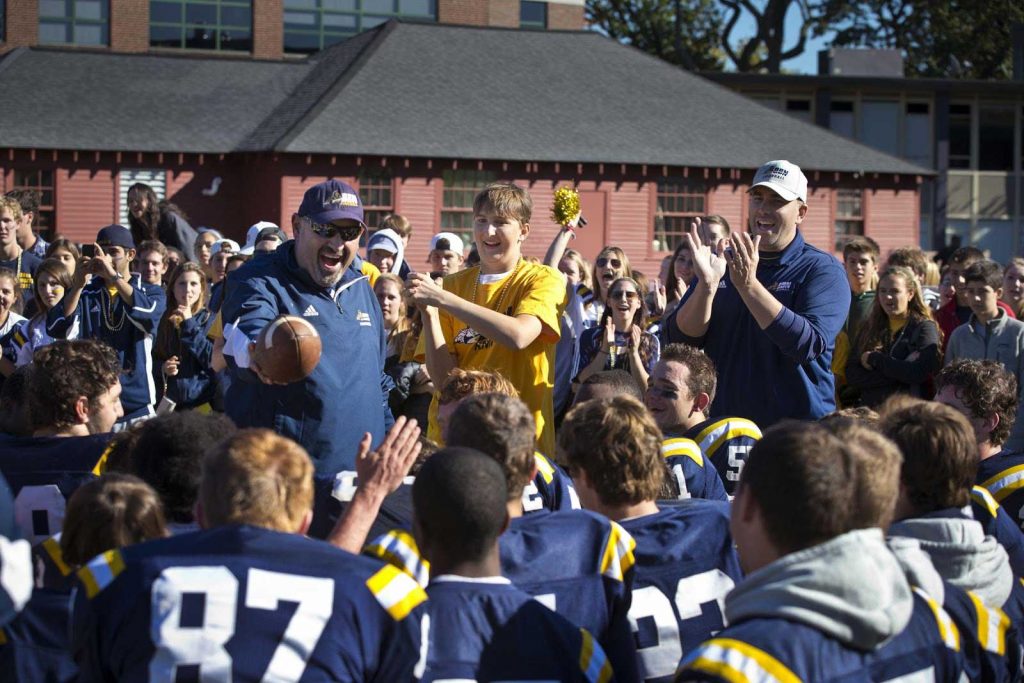 September 7, 2012
Zach celebrated his 21st birthday.
December 2013
Zach survived a one-story fall as he toppled over the banister of a staircase. He was taken in an ambulance to Charles MGH where he underwent another brain surgery for another subdural hematoma, the same injury he suffered before, also in the same area as his previous injury. Zach fractured both his spine (T6) and his scapula, but no notable damage to the spinal cord. He remained in the ICU and Spaulding Rehabilitation Hospital for 6 weeks.
March 8, 2013
Zach sung at offertory at Park Street Church.
October 24, 2013
Zach moves to Brookline! Zach said goodbye to his friends at the May Center, a neurorehabilitation center on the south shore where he spent the past four years, and moved to a full-time adult care home in Brookline, MA. During the day, Zack split his time between a separate daytime care facility and his high school, BB&N, where he assisted with coaching football and helped with tasks in the athletic training and equipment room. His other daytime activities included occupational, physical, and speech therapy and rowing on the Charles River.
September 7, 2014
McLeod family hosts a ceremony of remembrance for Zach. Watch friends and family share by watching the ceremony recordings below.
September 6, 2015
Zach and Tammy sing at Park Street Church.
November 29, 2015
View the slideshow of Zach accompanied by Tammy McLeod's song, "Beauty in Suffering."
February 17, 2016
Listen to Tammy and Zach sing and play at Park Street Church Lenten service.
2016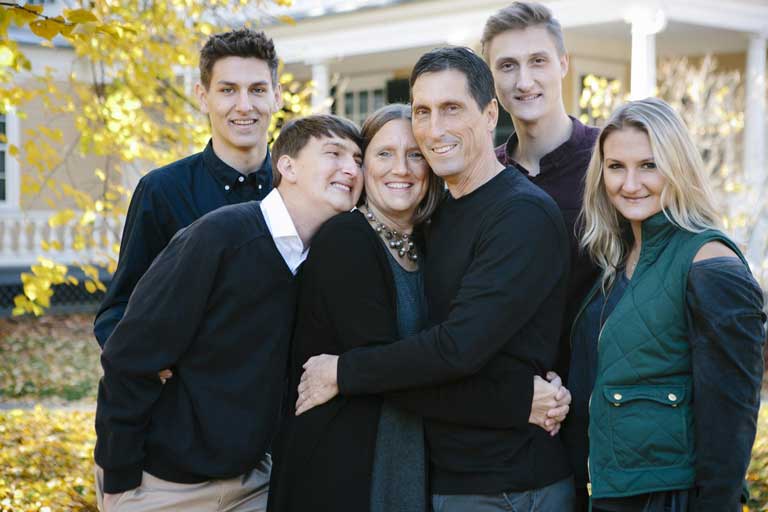 May 25, 2019
Zach fishing in Colorado.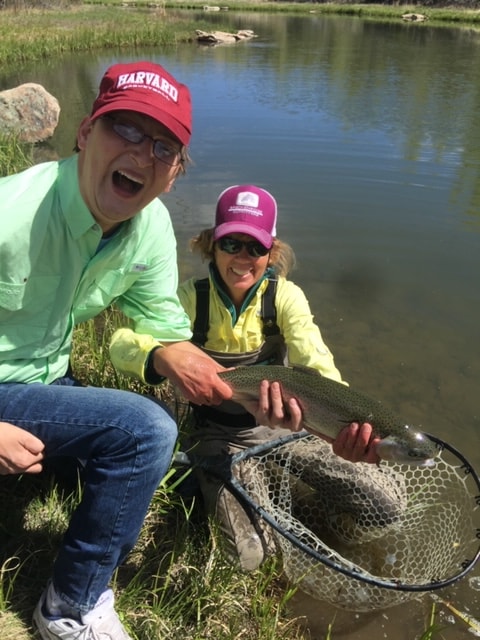 June 2, 2019
Zach, alongside family and friends, reunited with Tim Tebow at a Pawtucket Red Sox Game.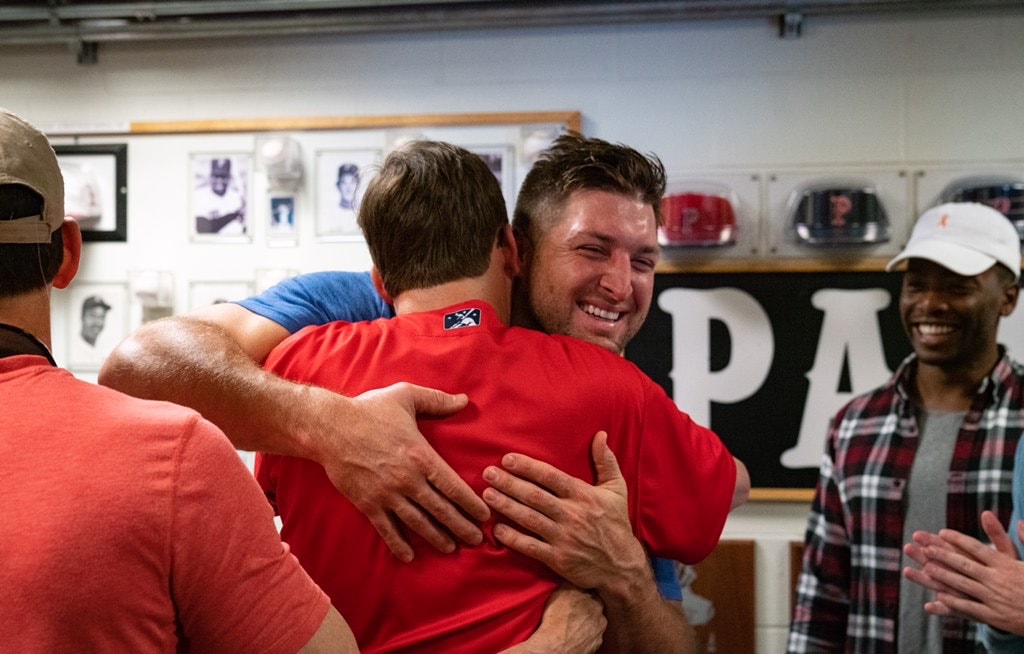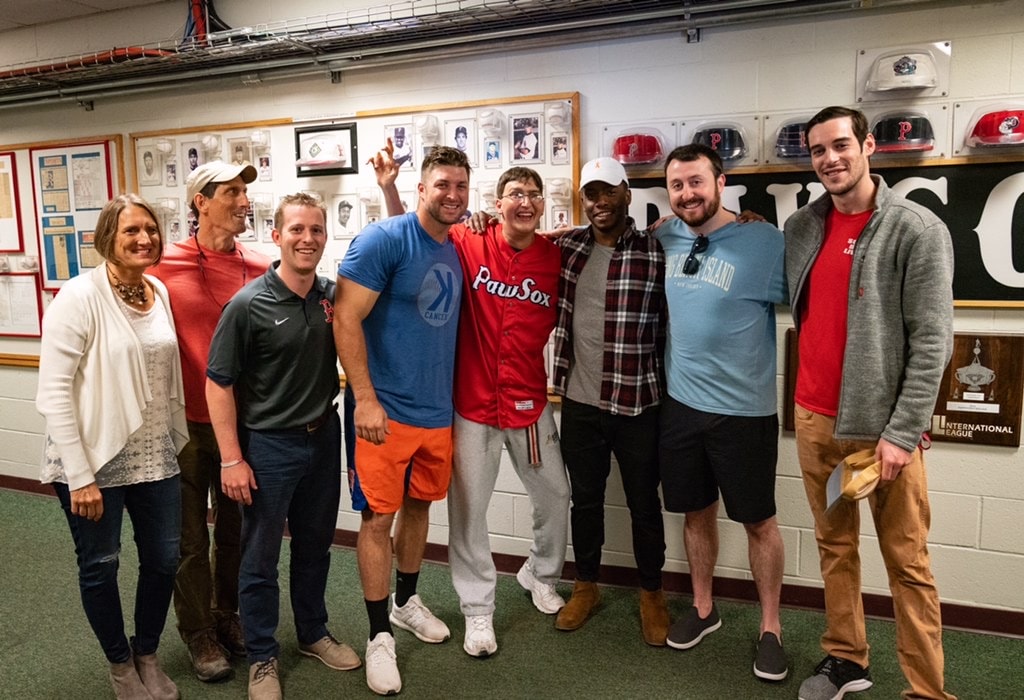 June 5, 2019
Channel 7 Coverage of Zach McLeod Reuniting with Tim Tebow
June 24, 2019
First book signing for Hit Hard at Tyndale Publisher.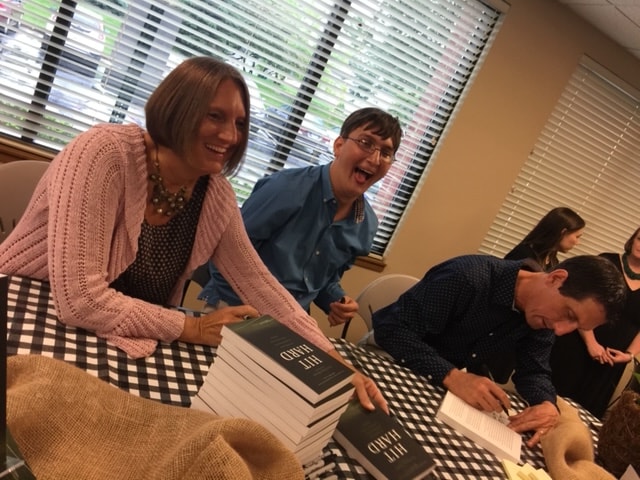 June 26, 2019
Pat and Tammy as featured guests on Canadian TV Show.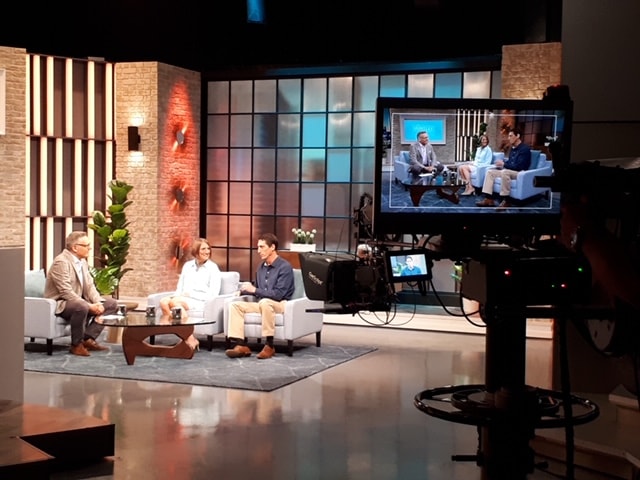 July 9, 2019
Book launch at Harvard Coop.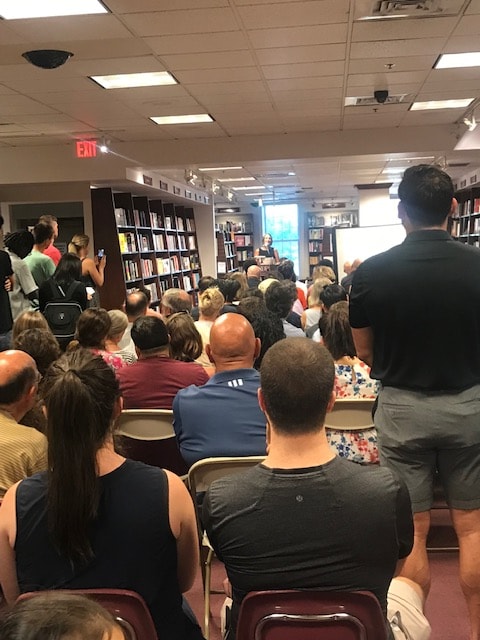 July 11, 2019
The McLeod's with Martha McCallum, news anchor for Fox News, in NYC following the launch of Hit Hard.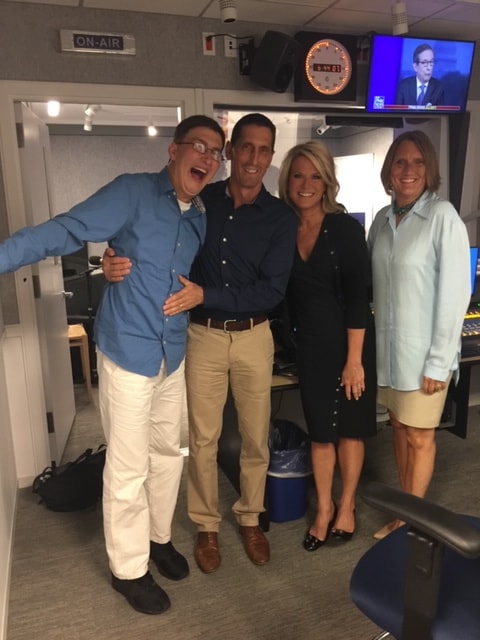 August 10, 2019
Zach presents the game ball at the mound for the Boston Red Sox.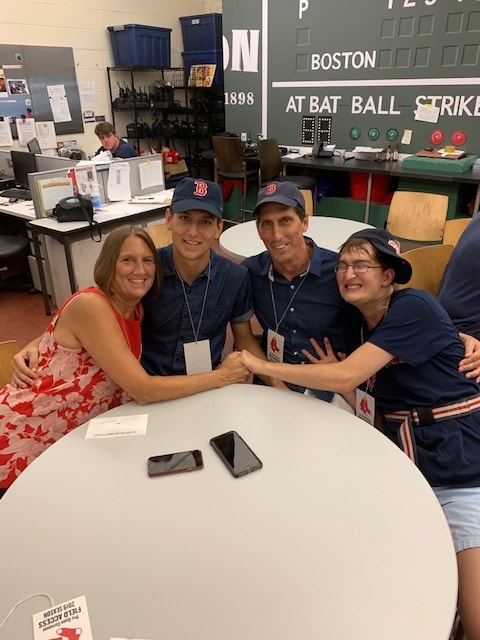 August 25, 2019
The McLeod's spoke on the Boston Common to share their story and experience with ambiguous loss.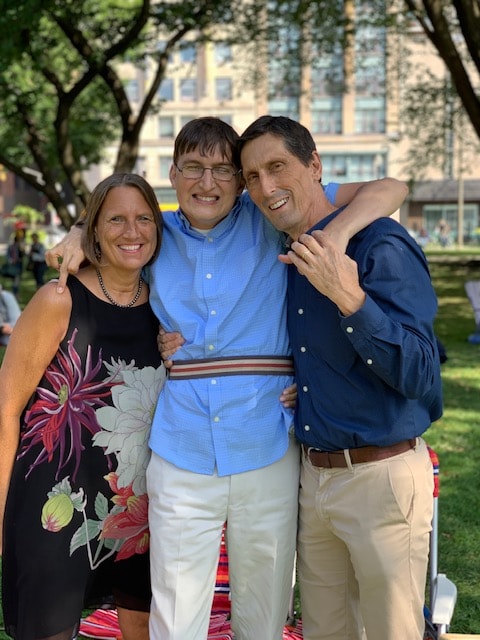 September 21, 2019
BB&N Football Homecoming, featuring Zach as Team Manager.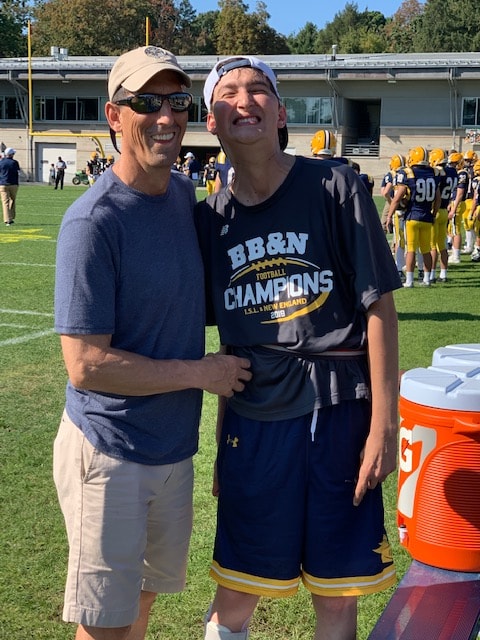 2020
Zach Riding Tricycle on Memorial Drive
April 1, 2021
Easter Week Duet