Questions for Journaling & Sharing
---

"…losses that cannot be clarified or verified become traumatic, but they can be discussed in community with others to gain meaning and hope" (Boss, Loss, Trauma, and Resilience, p. xix)
---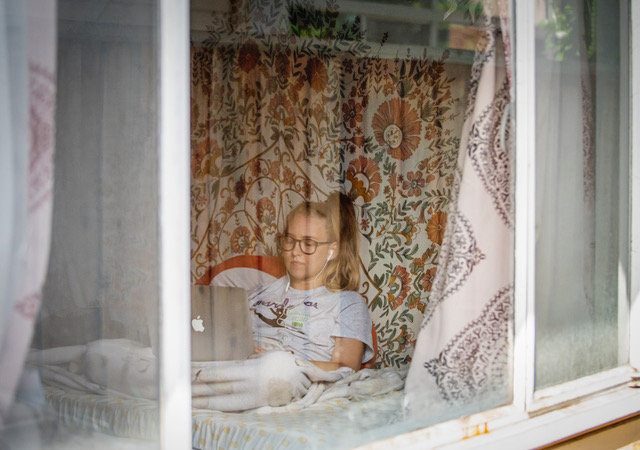 Pauline Boss coined the term ambiguous loss in her book Ambiguous Loss: Learning to Live with Unresolved Grief, Harvard University Press, 1999. She describes two types of ambiguous loss.
"Type One: Occurs when there is physical absence with psychological presence. This includes situations when a loved one is physically missing or bodily gone. Catastrophic examples of physical ambiguous loss include kidnapping and missing bodies due to war, terrorism, ethnic cleansing, genocide, or natural disasters such as earthquake, flood, and tsunami. More common examples of physical ambiguous loss are divorce, adoption, and loss of physical contact with family and friends because of immigration.
Type Two: Occurs when there is psychological absence with physical presence. In this second type of ambiguous loss, a loved one is psychologically absent—that is, emotionally or cognitively missing. Such ambiguous loss can occur from Alzheimer's disease and other dementias; traumatic brain injury; addiction; depression, or other chronic mental or physical illnesses that take away a loved one's mind or memory. Psychological ambiguous losses can also result from obsessions or preoccupations with losses that never make sense, e.g., some suicides or infant deaths."

Though we have grieved the loss of many precious lives as a result of COVID-19, most of us are dealing with ambiguous losses of type one—physical absence with psychological presence. Due to social distancing, many of us cannot physically be with our friends, colleagues, and sometimes family anymore, but they are psychologically in our hearts and minds.
Dr. Boss encourages counselors to ask those who have experienced ambiguous loss the following questions:
1. What losses have you had?
2. Have you experienced any ambiguous losses?
3. How do you see the situation?
4. What did you lose?
5. What do you still have?
6. How do you feel about the ambiguity now?
(Boss, Loss, Trauma, and Resilience, p. 2)
When I ambiguously lost my son to severe disability for life in a football accident, it was very helpful to journal about these questions. I want to invite you to do the same today.
Here are of few of my entries to two of the questions:
For the last month since we have been sheltering-in-place due to COVID-19…
What did I lose?
· Being able to see, hug, and hang out with Zach, my adult son with disabilities—he is not allowed to come to our house on Sundays anymore, and we aren't allowed to visit him in his group home
· Physical face-to-face relationships with students in our ministry whom I love dearly
· Worshiping in person with my friends/church family
· Sabbatical travel to see friends and experience the beauty of nature in countries I have never before visited
What do I still have?
· Connection with our son, Zach, by FaceTime
· Connection with students over Zoom
· Worship online
· Sabbatical at home
After a time of reflection and journaling about the questions above, I would encourage you to share some of what you have written with friends or family. As Pauline says in our opening quote at the start of today's post, our ambiguous losses "can be discussed in community with others to gain meaning and find hope."
---
Photography by Bonnie Sanders