Living With & Without
---
Before his brain injury, our son Zach used spoken words to bless people and communicate his love. He enjoyed telling stories that made us laugh. His authenticity and style could slip past your emotional guard and make your eyes leak if you weren't careful. He had a knack for using nicknames and affirming words to make you feel special, noticed, and loved. He did this particularly well with Tammy. That's why when the brain surgeon told us that Zach might never speak again, my knees buckled.
Pauline Boss insists that the key to living well with ambiguous loss is learning to live well with having and not having. We learned to live with not having by grieving the loss—Zach would never again bound out of the house for school in the morning and say, "I love you Peach" to Tammy, he would never intercept a frisbee in a family game of ultimate and holler out to his younger brother, "Chub-rub, take flight!"—which meant, "Run for the end zone, Soren. I'm sending this one deep."
But we do have Zach, just in a different way. His eyes and his smile convey words that he can no longer say. He has perfected an extremely loud and enthusiastic squeal that erupts whenever he sees someone he loves (which is almost everyone he sees). He does everything in his power to grab, high five, wave or salute the people he sees—even complete strangers. More than anything, Zach shows his love by hugging people. If you need a squeeze that will lift you up (literally and spiritually) just try to find a way into Zach's field of vision. He will be there for you.
It's been eleven weeks since Zach has been allowed to hug someone. And the world is less for it.
Since the shelter in home order, Zach has been quarantined in his group home. Two of his housemates came down with the virus. Somehow Zach has not.
I must admit, that as hard as physical distancing has been for Zach (and for us), it is probably a good thing for Boston that Zach was locked down. If Zach would have gotten the virus, his unrestrained hugging habits would have taken down half of the city with him.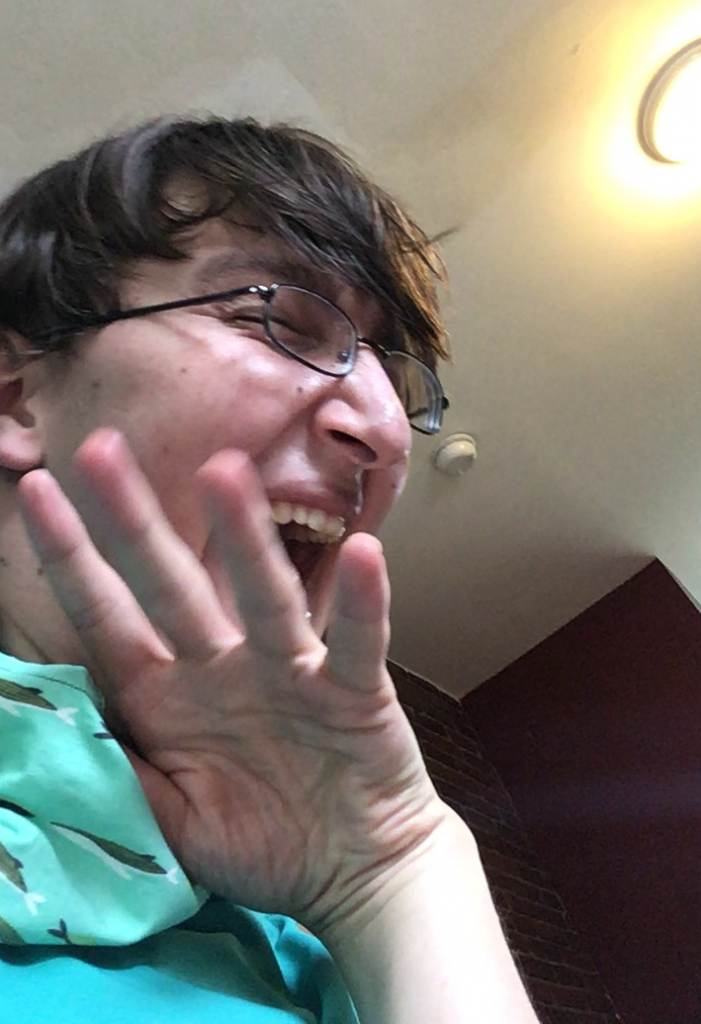 Last week, when they relaxed the shelter in place order and we began the slow process of restarting the economy, I had a facetime call with Zach and told him, "Zach, it looks like we might be able to finally come see you in a couple weeks." (See on the side the screen shot of the look on his face when I said this)
I continued, "You know what I want to do when I'm finally allowed to come see you?"
Zach shook his head.
"I want to take you to the Dairy Queen and buy us both a big peanut butter crunch blizzard."
Zach laughed.
"How about you, Zach? Where do you want to go? I'll take you anywhere you want to go or buy you anything you are craving."
Without skipping a beat, Zach said one of the most audible full sentences that I have ever heard him say,
"Dad, I just want to hold you."
My eyes started leaking.
---

Photography by Pat McLeod